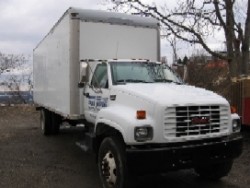 Combining over 10 years of local moving expertise and a team of knowledgeable, friendly professionals, Erik's Hauling and Moving is your answer for hauling and transportation of all types. We provide a full range of local moving services from helping you move your belongings to a new home to yard waste collection, construction debris removal, and even furniture disposal. Our professionals are dedicated to providing stress-free service and ensuring your items are moved in both a safe and timely manner. In fact, we're available 24-hours a day and we can even provide same-day service for most hauling and garbage removal jobs. If you need to move just about anything–from hot tubs to rubbish to years of accumulated junk–in the Pittsburgh area, Erik's Hauling and Moving is here to help!
Local, Professional Trash Removal and Movers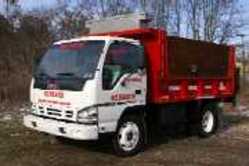 Erik's Hauling and Moving is a local, family-owned company. We're not a franchise or a national chain. When you call our team, you'll deal directly with the owner, cutting out corporate middlemen–and their snowballing costs. At Erik's Hauling and Moving, we specialize in safe, careful moving for household goods and complete hauling for yard waste, junk, and other residential debris. We're licensed, insured professionals with a fleet of box and dump trucks and the hands-on expertise you can trust for efficient, effective moving. When you hire Erik's Hauling and Moving you get all the professionalism of a national chain without the extra fees and costs. Let our experts take great care of you–contact us today to learn more.
Fair, Upfront, Flat-Rate Pricing
At Erik's Hauling and Moving, we're committed to providing the best service at the best prices. We offer fair, upfront, flat-rate pricing with no hidden fees or surprise costs. Our free estimates mean you can have the peace of mind of knowing what your trash removal or local movers are going to cost before we even arrive at your home or business. Unlike some trash haulers and moving companies that claim to offer the best prices, Erik's Hauling and Moving encourages you to shop around. Compare our prices and our great service with other junk removers and moving companies in Pittsburgh and you'll see just how great our pricing is. And don't forget, unlike cut-rate companies, we provide quality, complete service–we just do it for less!
Eco-Friendly Trash Removal
Unlike junk removers and trash haulers that just take your waste straight to the dump, Erik's Hauling and Moving recycles! We separate recyclable refuse from your garbage or construction debris and ensure it doesn't just get thrown away. We strive to be a more responsible, eco-friendly trash removal service by recycling–we take care of our customers with fantastic customer service and quality moving but we also take great care of the planet.