The end results of home improvements are usually well worth the disruption and dust kicked up during the project. But if you're ready to say goodbye to a construction mess now that the job is over, Erik's Hauling and Moving is right down the road to help. After all, no property additions or renovations are ever truly complete until all of the post-construction clean up is wrapped up and out of the way. To ensure thorough construction debris removal for your work site, call or e-mail our Pittsburgh-area trash haulers today!
With Erik's Hauling and Moving doing your construction clean up, you don't have to read the fine print looking for unacceptable items. Our construction trash removal team is able to take:
Old appliances
Unwanted furniture
Wood scraps
Drywall
Concrete
Paint and solvents
Bathroom fixtures
Even the kitchen sink!
Check around, and you'll find that many construction cleanup companies won't pick up certain materials, such as paint and concrete. But at Erik's Hauling and Moving, when we say construction waste removal, we mean all varieties of construction rubbish. Having a hauler that only picks up half of your leftovers doesn't do you much good. Clear it all away in one easy load with our friendly, flexible pros!
For homeowners and contractors alike, Erik's Hauling and Moving is a handy resource for construction debris removal. Rather than lifting and transporting the trash yourself, you can just leave it be and let us handle your post-construction cleaning. Not only do we take items that are often excluded by other haulers, but we offer low, flat-rate prices for your convenience. Again, that's not the case with a lot of construction cleanup companies.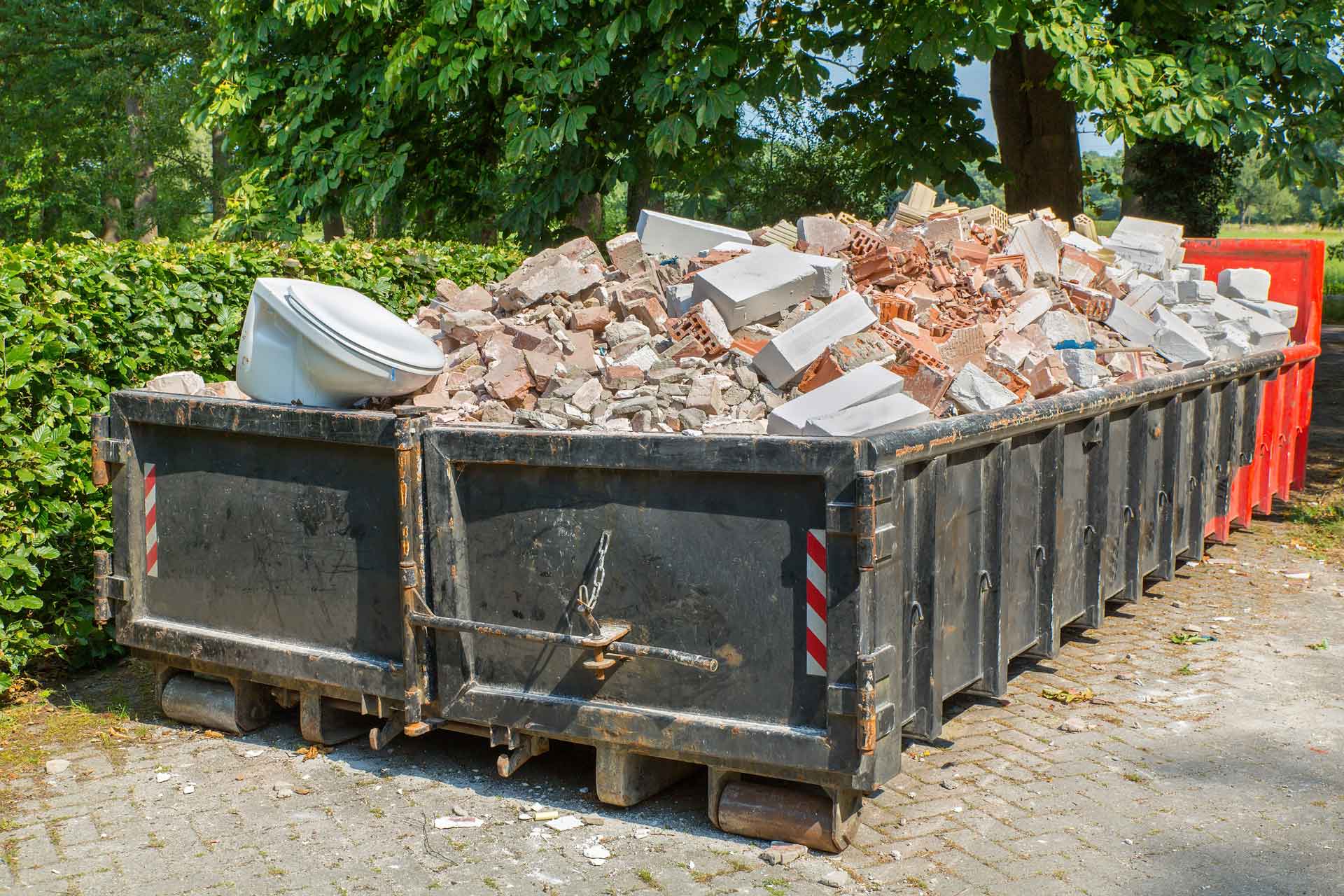 Real Deals on Construction Site Cleanup
Want to know in advance what your construction cleaning services will cost? That's no problem! At Erik's Hauling and Moving, we offer free, no-strings estimates on our post-construction cleanup so you'll know what a great deal you're getting right from the start. After 20+ years in the business, we have the fleet of trucks and depth of training to get your work site cleared out and broom swept in next to no time. We also offer flexible scheduling to help you fit in construction site clean up at a time that's convenient for you. Call or e-mail us today!
And don't forget…we're proud to be an eco-friendly construction cleanup company. If you have materials that can be reused, we'll recycle them through the proper channels instead of throwing them away. So do what's best for the environment as well as your wallet: Call us for post-construction cleaning!