Is your garage full of old appliances, furniture, and boxes? Do you need help with construction site clean-up? Are you facing the unpleasant task of cleaning out an estate, foreclosure, or eviction property? If you need trash removal in Pittsburgh, you've come to the right place. Serving both residential and commercial customers, Erik's Hauling and Moving offers a full range of garbage removal and disposal services. With a fleet of both dump trucks and box trucks, our team is equipped to handle trash removal projects large and small. So whether you're looking at unwieldy items like furniture or appliances or a mess that's just too humongous to handle yourself, Erik's Hauling and Moving is here to help. We can even offer same-day service for most trash hauling projects. Our professionals are ready to provide cost-effective, efficient junk removal in Pittsburgh! Call or e-mail us today for more information.
By law, you are personally responsible for the proper disposal of your waste. That means all potentially hazardous substances–from paint to cleaning chemicals to appliances containing refrigerants (like air conditioners and fridges) need to be handled safely and appropriately. Don't let a fly-by-night junk remover create potential liability issues by disposing of your garbage improperly! Call Erik's Hauling and Moving for safe, correct trash removal and disposal. We offer furniture and appliance disposal, junk removal, and complete trash hauling, and we remove and discard all rubbish in accordance with local laws and regulations. For garbage disposal done right, we're the professional trash haulers in Pittsburgh for the job.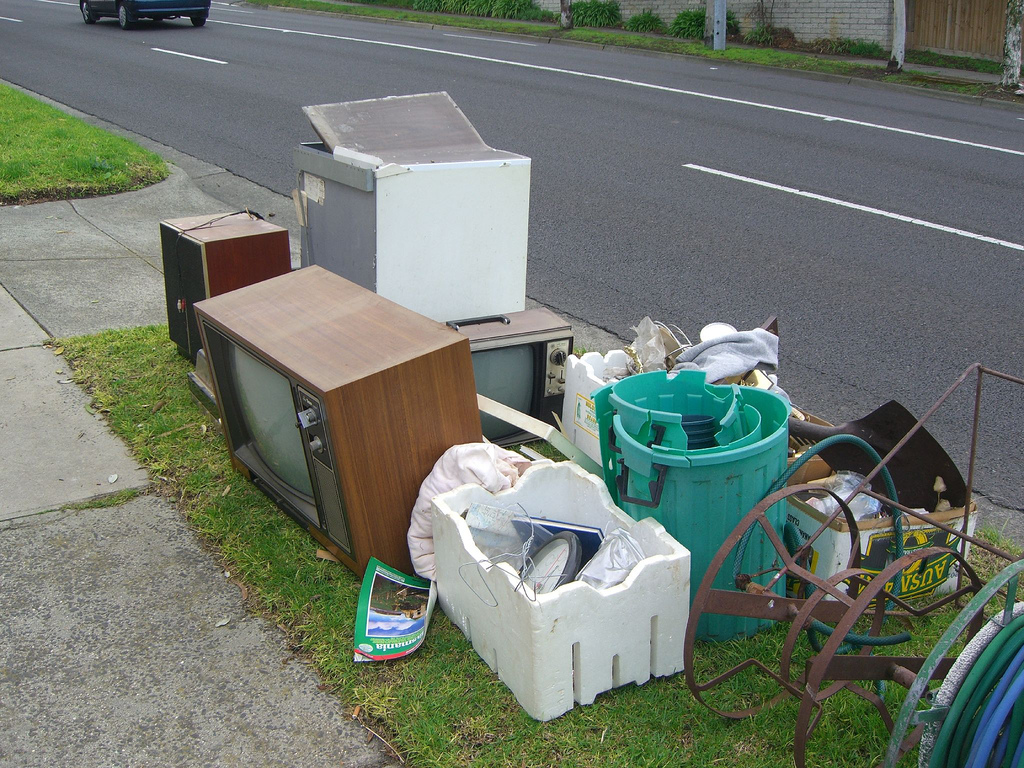 Junk Removal
Erik's Hauling and Moving is available for all types of rubbish, debris, and trash. We provide junk removal for:
Furniture
Mattresses
Appliances
Tires
Pianos
Construction debris, including wood and drywall
Concrete
Storm and hurricane debris
Yard waste
Scrap material
Paint and solvents
Cleaning chemicals
And other household waste
Unlike trash removal companies that have long lists of restrictions on what they'll take away, Erik's Hauling and Moving provides complete junk removal services. With one call, we'll haul it all–no restrictions! So whether you're cleaning out the attic or finishing up a construction project, our team can help ensure all of your debris is completely and affordably removed.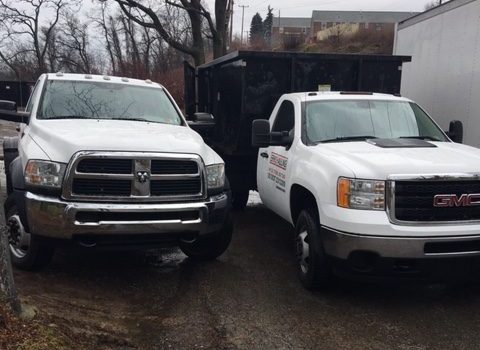 Our garbage removal and trash hauling services are ideal for just about any rubbish removal project, and with a variety of truck sizes available, we're sure to have an option that's perfect for the amount of junk you need removed. We provide trash haulers for:
Estates
Evictions
Foreclosed homes
Move-outs
Businesses
Construction and remodeling projects (contractors and DIY jobs)
Attic and basement clean-outs
Yard clean-up
At Erik's Hauling and Moving, our fleet of trucks now includes the supersized Mega Dump Truck. The newest and largest dump truck in the tri-state area, this monster can carry up to FOUR TONS of debris. That means larger loads and fewer trips for the biggest trash removal jobs. If you're looking at a mountain of debris, don't be overwhelmed. Just call Erik's Hauling and Moving today to learn more about how our junk removers can bring you the best in affordable garbage removal.
And don't forget, Erik's Hauling and Moving recycles. We'll haul away your trash, garbage, and debris, but it won't all go straight to the dump. We've gone green: we recycle any rubbish that we can, helping keep the planet a little cleaner and greener as well as helping you clean up your property!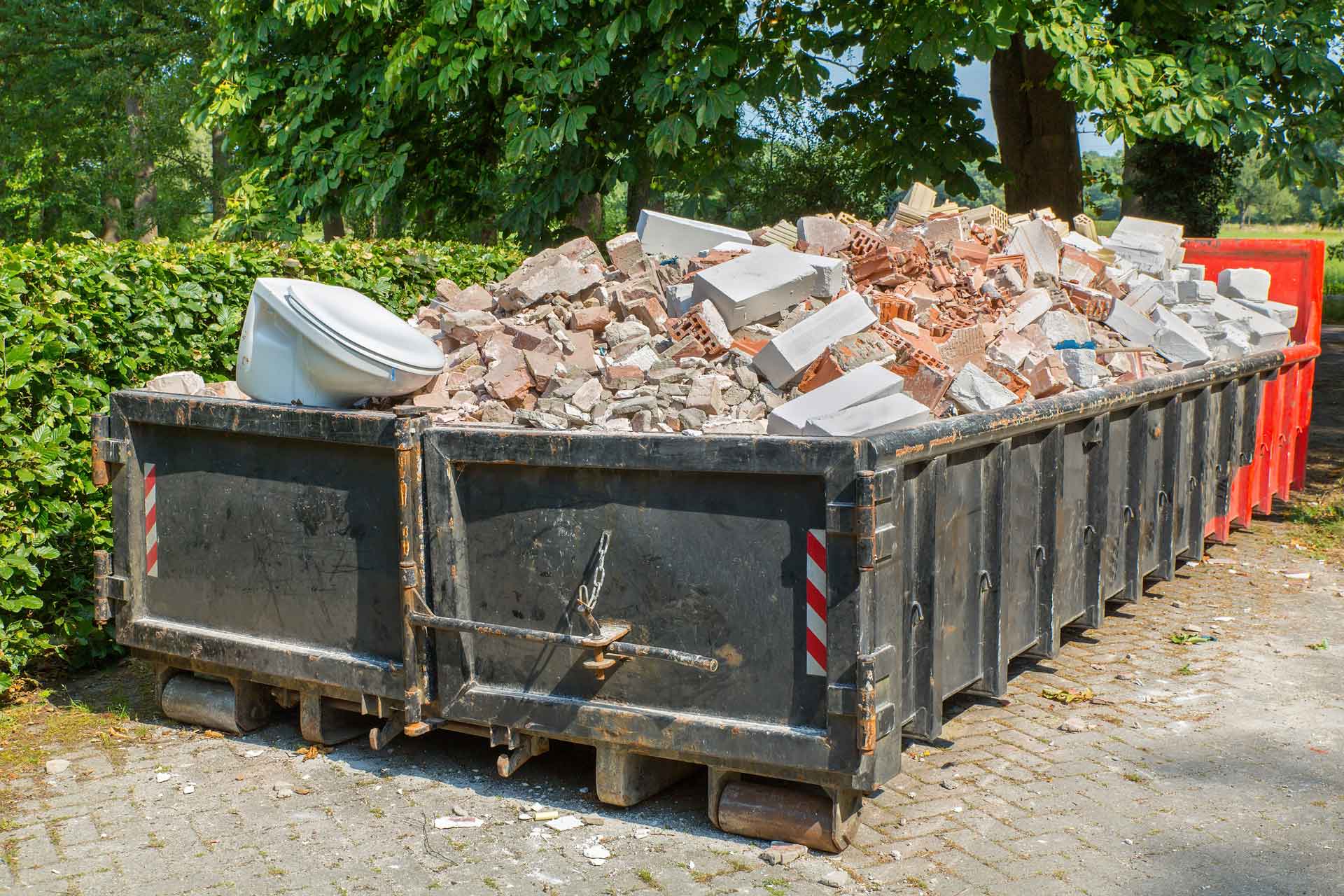 On-Site Trash Hauling Equipment
We also have dump trucks and trailers available for on-site jobs to make clean up easy. Ideal for jobs like gutting homes or roofing tear-off, we have the trash removal services you need for simple, straightforward home improvement and commercial renovation.